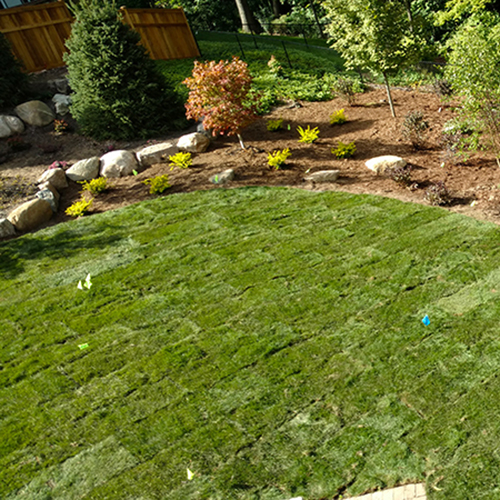 Money Saving Landscaping Tips
With the summer months approaching, everyone wants to spruce up their property with new flowers and plants. Landscaping often involves choosing plants, planning new designs, eliminating weeds and pests and keeping your yard looking great all summer. Learn how to stretch your landscaping dollar and make your yard look great for less with these money saving landscaping tips.
To ensure that your plants and flowers last as long as possible, plant seeds native to Michigan. Native plants will be more likely to thrive throughout the Michigan summer.
Overcrowding plants affects their watering needs and harms their growth potential. Keep in mind which areas of your yard receive the most sun exposure throughout the day. Placing plants that use dry soil in the sunny areas and plants that require more water in the shaded areas helps conserve water.
Additionally, always remember to place thirsty plants together. Placing plants that need the most watering close to your house allows them access to water from roof runoff. In the middle of your yard, place plants that need water often but not everyday. Finally, place plants that can survive on rainfall towards the ends of your yard.
Mulch provides your plants with nutrients, cuts down on weeds and conserves water. Well placed mulch helps your plants and flowers grow to their full potential.
To save on your water bill, consider using a tool that preserves natural water, such as a rain barrel. According to the United States Environmental Protection Agency, a rain barrel saves about 1,300 gallons of water during the spring and summer months.
For more water conservation, water your yard in cooler temperatures. Watering your plants in the early morning and late afternoon allows them to get the best hydration possible while also saving money on your water bill.
If these tasks seem daunting, consider contacting a professional landscaper for advice or help getting started on the process of transforming your yard for less this season.
For more information on money saving landscaping tips from the experts at KV Landscapes, please contact us here or call us directly at 616.340.2463.